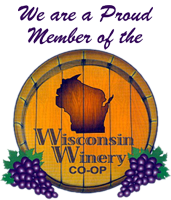 ---
OUR PARTNERS:
Sister Bay Beach View Condo For Rent
Discover Door County's Wineries
Explore Door County's finest wineries.
Take a tour of the wineries and discover all they have to offer. Try free samples, meet the wine makers, and see the vineyards. With so many wines to choose from, Door County is truly a wine enthusiast's paradise.
Saturday

+

35°

+

26°
Sunday

+

32°

+

19°
Monday

+

27°

+

21°
Tuesday

+

27°

+

16°
Wednesday

+

24°

+

14°
Thursday

+

21°

+

9°
ADDITIONAL WINERY INFO:
---
DOOR COUNTY
WINERY ADVENTURES: